Be B.A.D.- Brunch After Dark
August 3, 2022
|
Uncategorized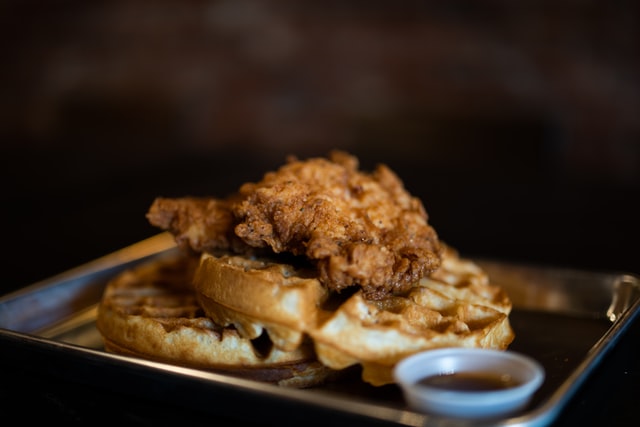 Ever heard of breakfast for dinner? Yes, of course! Well, let's up the ante! 
Interested? Has your curiosity peaked? Here's everything you need to know about B.A.D. B.A.D. = Brunch After Dark. 
Great food, amazing drinks, and the best music! Come enjoy a great late-night brunch, with two mimosas included per guest. 
Brunch is hosted from 8 pm until 12 midnight, with 8 pm and 10 pm brunch times. Reservations cost $10 for brunch and are necessary for Brunch After Dark. Reservations can be made here or by contacting 301-661-9192. Following B.A.D. will be a night party from 12 midnight until 3 am.
Featuring an incredible menu! First, the self-named Barcode Royale: Waffle or French Toast, Two Eggs Any Style, Choice of Bacon or Sausage, and served with Home Fries. Also featuring dishes such as Chicken & Waffles, Vegetable Omelette, Western Omelette, Create Your Own Omelette, Cajun Shrimp & Grits, Steak & Eggs, and Fried Fish & Waffles. 
With the additional sides of Home Fries, Bacon, Sausage, and Grits. 
B.A.D. – Brunch After Dark takes place at Barcode, 1101 17th Street Northwest, Washington, DC 20036. Every Friday night!